In recent years, the rise of cryptocurrencies has revolutionized the financial landscape. These digital assets provide individuals and businesses with a decentralized and secure means of conducting transactions. However, when it comes to cross-border cryptocurrency transactions, traditional financial systems often struggle to meet the demands of speed, efficiency, and cost-effectiveness. This is where Decentralized Finance (DeFi) steps in, offering innovative solutions that address the challenges of cross-border transactions in the cryptocurrency realm.
Introduction to Cross-Border Cryptocurrency Transactions
Cross-border transactions involving cryptocurrencies occur when individuals or businesses transfer digital assets across national borders. These transactions can involve payments, remittances, investments, and various other financial activities. Traditional financial systems often struggle to facilitate these transactions efficiently due to their centralized nature and reliance on intermediaries. This is where decentralized finance (DeFi) enters the scene as a viable alternative.
The Limitations of Traditional Financial Systems
Traditional financial systems have inherent limitations when it comes to cross-border cryptocurrency transactions. They are often slow, costly, and burdened with cumbersome processes. Additionally, the involvement of intermediaries introduces counterparty risks, delays, and additional fees. These limitations create a demand for a more efficient and decentralized solution like DeFi.
Understanding Decentralized Finance (DeFi)
Decentralized Finance, or DeFi, refers to a set of financial applications and protocols built on blockchain technology. Unlike traditional financial systems, DeFi operates on decentralized networks, allowing for peer-to-peer transactions without the need for intermediaries. DeFi applications are primarily based on smart contracts, which are self-executing contracts with the terms of the agreement directly written into code.
Advantages of DeFi in Cross-Border Cryptocurrency Transactions
Smart Contracts and Automation
DeFi leverages the power of smart contracts to automate and streamline cross-border cryptocurrency transactions. Smart contracts eliminate the need for intermediaries and ensure that transactions are executed as agreed upon by the involved parties. The use of automation reduces the time required for settlement, enhances efficiency, and minimizes the potential for errors.
Liquidity Pools and Decentralized Exchanges (DEXs)
DeFi platforms offer liquidity pools and decentralized exchanges (DEXs) that enable users to trade cryptocurrencies directly with one another. These platforms eliminate the need for intermediaries such as traditional banks or clearinghouses, reducing transaction costs and improving liquidity. Users can participate in these pools by providing liquidity and earning rewards in the form of interest or fees.
Lowering Transaction Costs
DeFi eliminates or significantly reduces the costs associated with intermediaries, such as banks or payment processors, which are commonly involved in cross-border transactions. By leveraging blockchain technology and peer-to-peer networks, DeFi enables direct transactions, cutting out unnecessary fees and reducing overall transaction costs.
Enhanced Security and Privacy
Blockchain technology forms the foundation of DeFi, providing enhanced security and privacy features. Transactions conducted on decentralized networks are recorded on the blockchain, making them transparent, immutable, and resistant to tampering. The use of encryption techniques ensures the privacy of users' identities and financial information, providing a secure environment for cross-border transactions.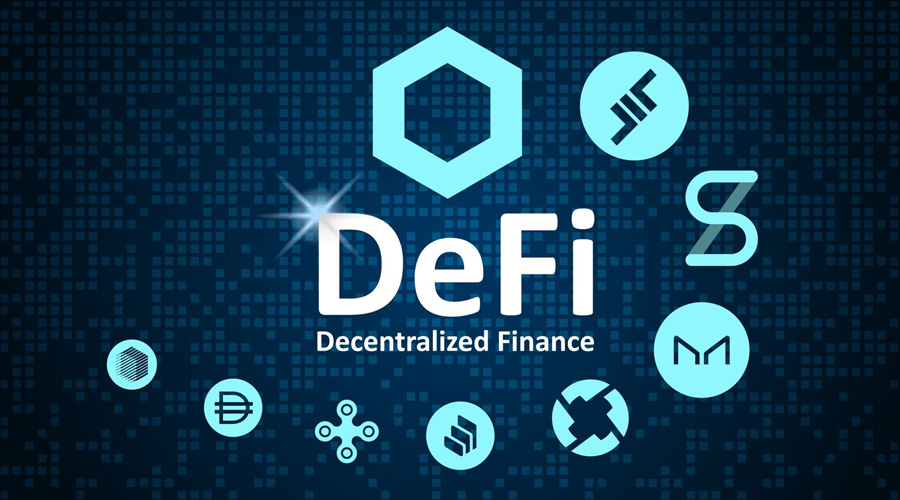 Regulatory Challenges and Compliance
While DeFi offers numerous advantages, it also presents regulatory challenges and compliance considerations. The decentralized nature of DeFi platforms can make it difficult for regulatory bodies to enforce traditional financial regulations. However, as the popularity of DeFi grows, regulatory frameworks are evolving to address these concerns and provide a balanced approach that fosters innovation while protecting investors and users.
Lack of Clear Regulations: The regulatory landscape surrounding DeFi and cross-border cryptocurrency transactions is still evolving, resulting in a lack of clear guidelines and regulations. This can create uncertainty and make it challenging for businesses and individuals to navigate the legal framework.
Jurisdictional Complexity: DeFi operates on a global scale, making it difficult to define a single jurisdiction for regulatory purposes. With different countries having varying approaches to cryptocurrency regulation, determining the applicable rules and compliance requirements can be complex and time-consuming.
KYC/AML Compliance: Know Your Customer (KYC) and Anti-Money Laundering (AML) regulations are crucial in traditional financial systems. However, applying these regulations to DeFi platforms and cross-border cryptocurrency transactions can be challenging due to the pseudonymous nature of blockchain transactions.
Data Privacy and Security: DeFi platforms often handle sensitive user data, including personal information and financial records. Ensuring data privacy and implementing robust security measures becomes vital to protect user information from breaches or unauthorized access.
Compliance Costs: Meeting regulatory requirements can be costly, especially for smaller DeFi projects and startups. Complying with reporting, auditing, and licensing obligations may require significant financial resources, potentially limiting the participation of certain entities in the market.
Cross-Border Compliance: As DeFi transactions are borderless, complying with regulations across different jurisdictions becomes a complex task. DeFi platforms and users need to consider the legal implications of engaging in cross-border transactions and ensure compliance with regulations in multiple jurisdictions.
Evolving Regulations: The regulatory landscape for cryptocurrencies and DeFi is dynamic and subject to frequent changes. Staying updated with evolving regulations and adapting compliance practices accordingly is crucial to avoid legal issues and maintain regulatory compliance.
Balancing Innovation and Compliance: Regulators face the challenge of fostering innovation and protecting investors while ensuring compliance. Striking the right balance between encouraging technological advancements and safeguarding the financial system remains a key challenge in the DeFi space.
Compliance Audits and Reporting: DeFi projects may be subject to audits and reporting requirements to demonstrate compliance with regulations. Implementing robust internal controls and maintaining transparent records are essential to facilitate regulatory audits and reporting processes.
Regulatory Enforcement: Regulatory bodies are increasingly focusing on the DeFi space and enforcing compliance measures. Non-compliance can result in penalties, fines, or legal consequences. It is important for DeFi projects and users to understand and adhere to regulatory requirements to mitigate these risks.
Navigating the regulatory challenges and ensuring compliance in the rapidly evolving DeFi space requires close attention to regulatory developments, engagement with legal advisors, and proactive compliance measures.
The Future of DeFi in Cross-Border Transactions
The future of DeFi in cross-border transactions looks promising. As the technology continues to mature, DeFi protocols and applications will become more user-friendly and accessible. The integration of cross-chain interoperability will further enhance DeFi's capabilities, allowing seamless transactions across different blockchain networks. Moreover, collaborations between DeFi projects and traditional financial institutions may bridge the gap between the decentralized and centralized financial worlds, providing users with the best of both worlds.
Case Studies: Successful DeFi Projects in Cross-Border Transactions
Project A: International Remittances
Project A leverages DeFi technology to facilitate low-cost and fast cross-border remittances. By eliminating intermediaries and leveraging decentralized liquidity pools, Project A provides an efficient and affordable solution for individuals and businesses to send and receive money across borders using cryptocurrencies.
Project B: Cross-Border Trade Finance
Project B focuses on using DeFi to streamline cross-border trade finance. By automating the issuance and settlement of letters of credit, optimizing supply chain financing, and ensuring transparent transactions, Project B revolutionizes the way businesses engage in international trade.
Challenges and Risks of DeFi in Cross-Border Transactions
While DeFi brings numerous benefits, it also comes with challenges and risks. Some of the key challenges include scalability issues, user experience, and regulatory uncertainty. Additionally, as DeFi platforms operate on blockchain networks, they are susceptible to smart contract vulnerabilities, hacks, and security breaches. Users must exercise caution, conduct thorough research, and employ best security practices when engaging in cross-border transactions through DeFi.
Tips for Safely Engaging in DeFi Cross-Border Transactions
Conduct thorough research: Before engaging in any DeFi project, research its background, team, security measures, and community reputation.
Diversify investments: Spread your investments across different DeFi projects to mitigate risks and maximize potential returns.
Keep software and hardware wallets secure: Use hardware wallets to store your cryptocurrencies securely and keep your software wallets updated with the latest security patches.
Be mindful of gas fees: Gas fees on the blockchain can vary significantly, so consider the fees involved in transactions before proceeding.
Stay informed about regulatory developments: Stay updated with the evolving regulatory landscape surrounding DeFi to ensure compliance and protect your interests.
Conclusion
Decentralized Finance (DeFi) has emerged as a game-changer in the realm of cross-border cryptocurrency transactions. It offers speed, efficiency, cost-effectiveness, and security that traditional financial systems often struggle to provide. As DeFi continues to evolve and gain mainstream adoption, it holds the potential to revolutionize not only cross-border transactions but also the entire financial ecosystem.
Frequently Asked Questions (FAQs)
Q: Is DeFi only limited to cross-border transactions? A: No, DeFi has applications beyond cross-border transactions. It encompasses various financial activities such as lending, borrowing, yield farming, and decentralized exchanges.
Q: Are DeFi platforms regulated? A: DeFi platforms operate in a decentralized manner, which makes traditional regulation challenging. However, regulatory frameworks are being developed to ensure compliance and protect users' interests.
Q: Are DeFi transactions reversible? A: Once a transaction is executed on the blockchain, it becomes immutable and cannot be reversed. It is essential to verify transaction details before proceeding.
Q: What are the risks of participating in DeFi projects? A: Risks include smart contract vulnerabilities, hacks, and security breaches. Additionally, the value of cryptocurrencies can be volatile, affecting the overall value of investments.
Q: How can I get started with DeFi? A: To get started with DeFi, research different projects, choose a reliable platform or exchange, set up a cryptocurrency wallet, and carefully follow the instructions provided by the project or platform.